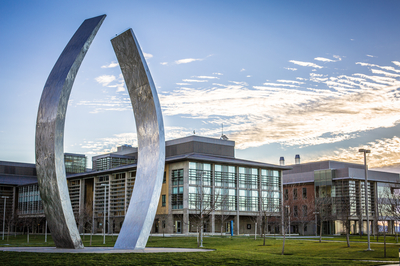 Welcome to Guest Housing Services at UC Merced!
UC Merced, Guest Housing Services offers conveniently located and affordably-priced Housing to faculty, staff and guests of the University who will be engaged in University business during their stay (parties of 4 or less). All guests must have a UC Merced Department Sponsor and/or UC Affiliation. Due to certain tax laws applicable to educational institutions, we are unable to house individuals who are visiting for vacation or tourism reasons. 
Examples of eligible guests include:
Visiting Scholars/Faculty
Current Faculty & Staff
Researchers
Interns
UC Alumni
Other Sponsored/Affiliated Guests of the University
Guest Housing has limited availability and all reservations will be honored on a first-come, first-serve basis. Submitting a reservation does NOT guarantee a guest housing accommodation.
Please review the Rates & Amenities page for more information regarding our guest housing units. If interested in renting, proceed to submit your Reservation Request Form and to review the Policies & Procedures, which will be outlined in the contract.
For additional questions or concerns, feel free to contact us.