Carson House provides a once-in-a-generation opportunity to explore sustainability to preserve an economic, social, and environmental way of living for future generations. Our community engages with local and on-campus ventures related to food waste, energy efficiency, and community education.
Why Carson House?
Learn about pressing sustainability concerns in the Central Valley
Engage in on-campus and off-campus sustainability efforts
Identify your own pathway to supporting sustainability efforts
Highlights from 2018-2019
Yosemite Trip
A group of Carson House scholars will visit Yosemite National Park to engage in a day of service. Learning from on-site educators and volunteers, students immerse themselves in an overnight retreat to hear the more pressing concerns for the wellbeing of our national parks.
Weekly Study Hours
Our Carson House Scholars set up in-house study groups that meet weekly for popular courses. Biology, Chemistry, Mathematics, and Writing. The Carson House Fellow helps students set up study schedules, provides study tips for courses, and can help coordinate academic support services!
" My LLC has brought me closer with my peers and taught me how to collaborate with them in tackling today's major issues. Seeing the different communities and different types of people showed me how we can all work together and take advance of our differences." ~Stephanie Ross (2018-2019 Carson House Scholar)
"The LLC's are a great place to collaborate with a diverse group of people. We may have different disciplines – one's in biology, the other is in engineering or political science – but we have the samegoals. And it's the marriage of these different ideas that allow us to grow and change." ~Austin John Escobar (2018-2019 Carson House Scholar)
How to Join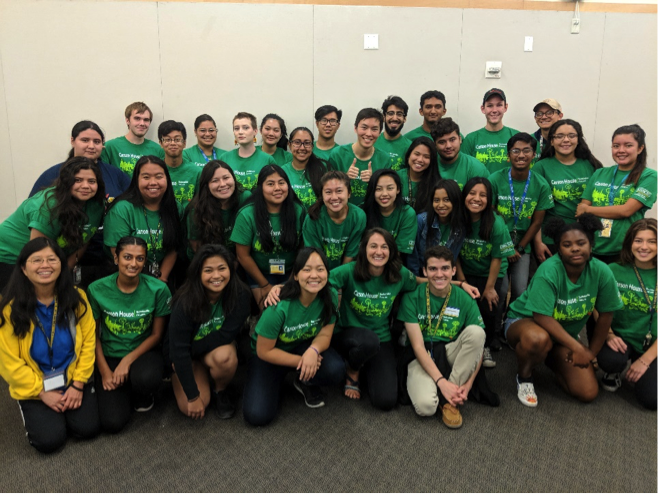 For more information about Carson House, please contact José at jmartinez343@ucmerced.edu