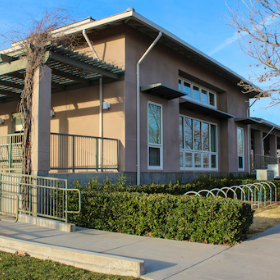 Located in Terraces Center of Valley Terraces. This office currently services all residents living on campus. The front desk staff will be able to assist you with general housing questions, picking up your mail/packages, signing out spare keys, submitting work orders, etc. Residents may also visit the office to request refills for toilet paper, trash bags and cleaning supplies, dependent on the hall in which the reside.
Desk hours and contact information can be found here.
Lockouts and Lost Keys
The residents services desk is the first stop for residents who are locked out or who have lost keys. Please visit the desk during it's hours of operation to be issued a temporary key and for more information about how to resolve your lock out or lost key issue.
For lockout assistance when the desk is closed, please contact your community's RA on call. The hours and numbers can be found here.
Alpine room in Tenaya is available for reservation through UC Merced EMS system. For more details, speak with your community Rsidence Education Coordinator.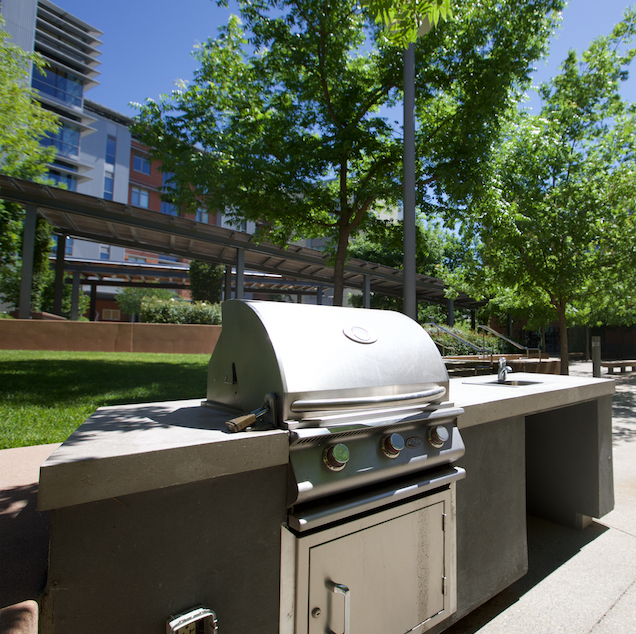 There are two charcoal grills located in the Cat Quad and one gas grill at the Summits Courtyard for residents to use. Make a reservation by coming to the Valley Housing Office.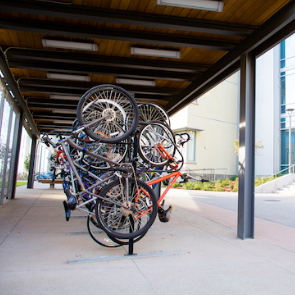 Bike racks are located outside each residence hall. Lockable bike storage is available at the Bike Barn located on the Ranchers Road side of Half Dome, outside of Glacier Point and outside of El Portal. All residents have access to the Bike Barn by swiping their Cat Card. Space is available on a first come first serve basis and in all cases, residents must provide their own lock.
There are specific code and safety requirement necessary to bunk or loft beds. The insufficient ceiling height in the Valley Terraces bedrooms makes it impossible to bunk or loft beds. Due to space limitations requiring proper egress, debunking beds in the Sierra Terraces (Mariposa and Tuolumne) and Half Dome is not allowed. The Summits (Cathedral and Tenaya) are the only locations where bunk/lofting configurations may be modified. To request an evaluation, please submit a work order. Please understand that requests of this nature are a low priority and may take several weeks, particularly after move in.
Cat Quad and Mariposa Lawn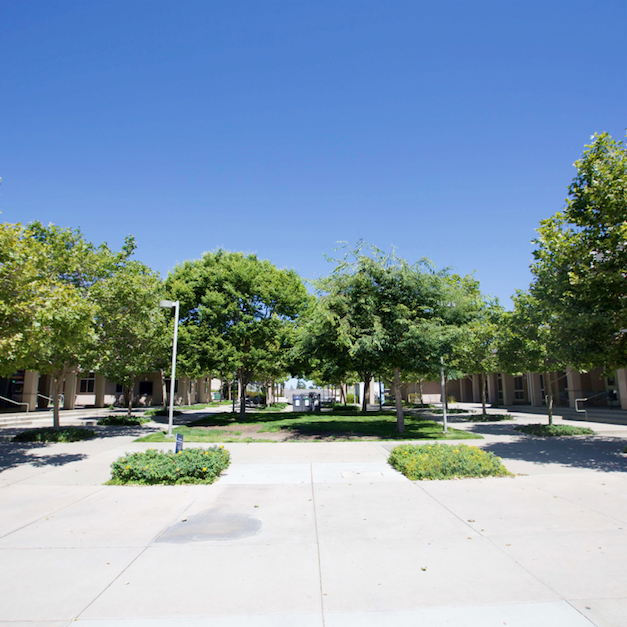 The Cat Quad is the courtyard area located between the Dining Center and Terrace Center and the Mariposa Lawn is located directly in front of the Mariposa Residence Hall. Residents are welcome to enjoy these spaces; however, reservations are required for formalized events. Reservations can be made through the University EMS system. Please speak to your Residence Education Coordinator (REC) for more details.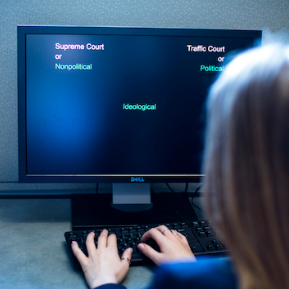 Computer labs are available in specific housing communities for resident use and the priority is given for academic use over gaming use. Bring a USB drive or use a cloud storage solution to save your work. Residents are welcome to utilize the printers located in the Terrace Center Den computer lab. Like all printers on campus, residents will use their Cat Cards to purchase printing options(click here to learn more). Residents assigned to Cathedral, Half Dome and Tenaya have Cat Card access to the first floor of Tenaya Hall to use the computer lab and study rooms. Report a printer and computer issues to helpdesk@ucmerced.edu.
Dance Room and Music Room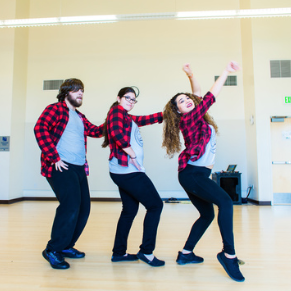 A 24-hour dance room is in Tenaya Hall near the Summits Alpine Room and is available for those residents who want to exercise or practice their dance moves. The dance room comes furnished with a wooden dance floor, two pianos, mirrored wall and audio sound system to plug into. Black soled or hard shoes like taps will ruin the floor and therefore are not allowed. Please be courteous of other residents who would like to access the space and limit your usage to two hours at a time. Notify the Valley Housing Office or your RA if there are any issues with the facility.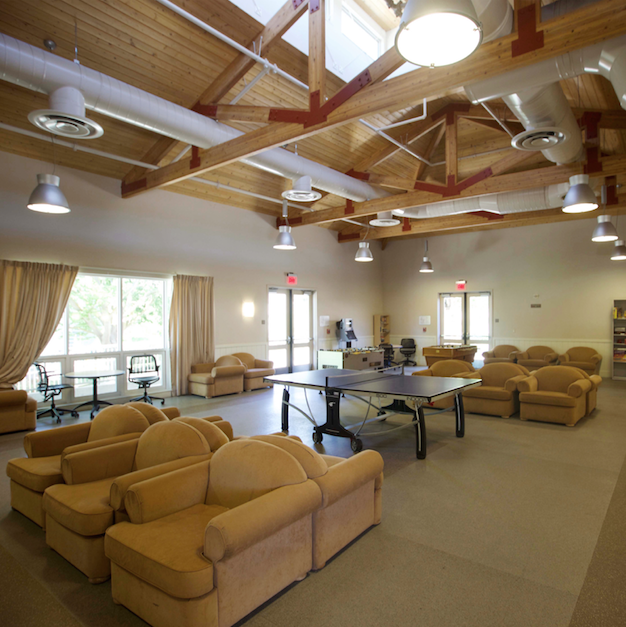 The Den is a common space for residents and their guests to use and can be reserved for Residence Education events only. Non-residents must be escorted at all times by a resident and must comply with all Residence Education policies. Residents can check out equipment from the Resident Services Desk for the games in the Den.
Elevators in Sierra Terraces (Mariposa and Tuolumne)
The elevators in the Sierra Terraces are open for public use only at selected times throughout the year, during move in and move out days. Elevator access for residents with temporary or permanent disability can be requested through the accommodations process. If temporary access is needed for family or guests, access can be requested through your RA.
A 24-hour game room is located on the first floor of Half Dome and available for all residents to use.
Important Building Features for Glacier Point , Granite Pass, Sentinel Rock, and El Portal Residents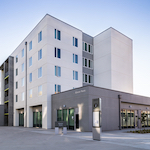 The operations and maintenance team for south campus is Johnson Controls, Inc. (JCI). JCI holds the 35-year maintenance contract for the 2020 buildings. If you need something fixed or have a building concern, please submit a work order to fmhelp@ucmerced.edu by clicking "guest login", choosing "South Campus" and then selecting the building. Please do not attempt any do-it-yourself projects in this building.
Need help?
Please view the Guide to Submit Work Request for South Campus.
Custodial services, lock and access and grounds services are still provided by the University Facilities Management Department and a work request can be submitted via the link listed above.
Room windows have sensors that will cause the heating and air conditioning to stop functioning if you open the window. If you find your heating/air conditioning is not working, please ensure the window is completely closed before submitting a work request.
Electrical outlets are AFCI (Arc Fault Circuit Interrupter) equipped and will trip if overloaded. These can be manually reset by pressing the RESET button at the center, or a work request can be submitted.
Trash chutes will open when you wave your hand in front of them when the chute is clear to use. If the chute light does not turn green, please do not force it open with the handle. Use another trash chute door and/or submit a work request.
Exit signs, fire extinguishers/alarms, sprinkler heads and smoke alarms are for the safety of all occupants. Any tampering with the life safety devices can cause unknown damage and/or safety risk to all occupants, visitors and staff.
All items to be hung may not use any nails, interior fixtures or pipes, sprinkler heads or window frames.
Work requests submitted in the middle of the night that are considered urgent may require a JCI technician to respond in the middle of the night. Please be ready for a phone call or an in-person visit.
Your RA/Residence Education Coordinator (REC) is your best resource for questions.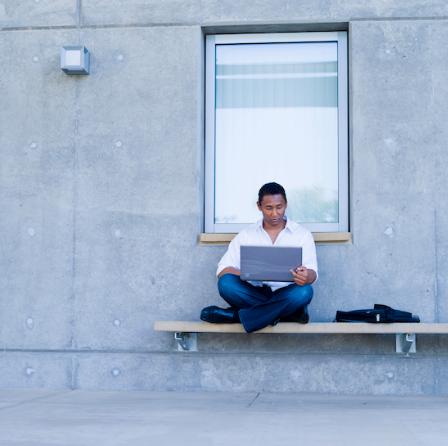 Wireless access is available within the residential facilities. Please be advised that wireless routers negatively interfere with everyone's wireless experience, so please deactivate these devices. Additional resources are available for residents at http://it.ucmerced.edu/campus-wide-internet-access/.
If you are having trouble with your internet connection, please report an incident at http://it.ucmerced.edu/ or contact the IT Help Desk at Classroom Building 1.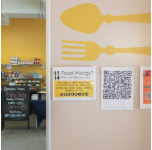 Kitchens are located throughout the community for residents to use during specific operating hours. Anyone using a kitchen is expected to clean up after themselves and to be courteous of others by limiting usage to two hours at a time. Residents of Glacier Point, Granite Pass, El Portal, and Sentinel Rock can access the south campus kitchen in Glacier Point, 1st floor, room 116.
Half Dome, Mariposa and Tuolumne will have 24-hour access to the kitchen within their building. Cathedral, Tenaya, and Valley Terraces Residents can access the kitchen in located on the first floor of Tenaya, in the Alpine room.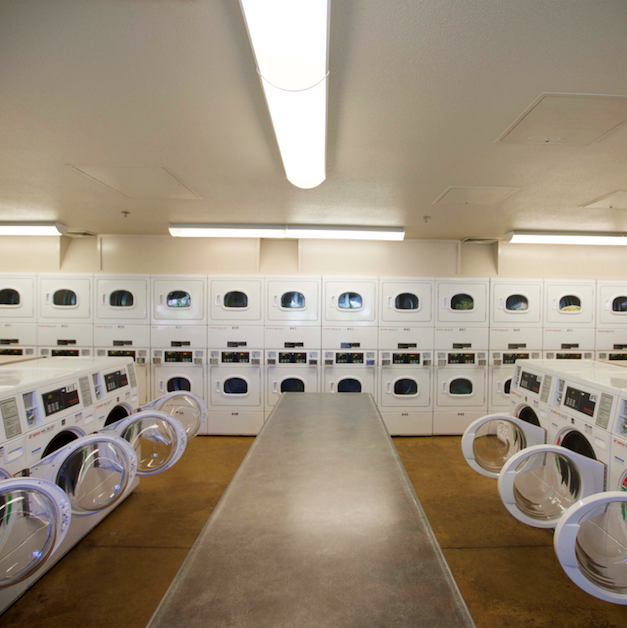 Landry rooms are available at no additional cost and are for resident use only. Residents have 24-hour access to the laundry facilities located within their buildings (for Mariposa, Tuolumne, and Valley Terraces, the laundry room is at the Den). Please follow instruction posted in the laundry room, or complete a Work Order, or notify your RA if any of the machines are not working properly. Clothes left in the room for more than 48 hours will be removed as abandoned property.
Student mail and packages are delivered to the Valley Housing Office each weekday and distributed among resident mailboxes after being sorted. Typically an email will be sent to your UC Merced email account informing you to collect your mail or package. Please download the Smiota app to your phone for timely notifications and efficient access to packages. Please bring a photo ID to claim your package.
Students are responsible for picking up their mail from the Valley Housing Office regularly. Residence Education will attempt to contact you to retrieve your package; however, packages left uncollected will either be returned to sender (USPS only) or to surplus. All perishable items left unclaimed will be disposed of at the discretion of Residence Education staff.
The proper format for your UC Merced Housing and Residence Education address is:
Your Name
Building Name and Room #
5400 N. Lake Road
Merced, CA 95343
For example:
John Smith
Cathedral 101-A
5400 N. Lake Rd
Merced, CA, 95343
Your mail or package will be returned to sender if the name does not match the information our office has on file. If you would like to change the email or phone number the notification is being sent to, please update it at myUCMerced or with the Registrar's Office at Kolligan Library 12 (209-228-7178 or registrar@ucmerced.edu). Our office pulls all information from myUCMerced when sending these notifications. For instructions on changing your address in myUCMerced, please click here.
Students are responsible for checking their mail regularly. Before moving out of housing, residents must:
Change their address with senders (bank, credit card, etc).
Provide the housing office with a forwarding address. Valley Housing Office will forward first-class mail for 30 days. After that, mail is returned to the sender.
Change voter registration (Please visit https://www.co.merced.ca.us/1572/FAQs​)
Our office uses smart lockers to assist in the delivery of mail to residents. How it works:
Carriers deliver packages to our mail room.
Smart lockers are located in the mail room (Pod 3) next to the Valley Housing Office and at the Den outside of the Den Laundry Room (Pod 1 and 2).
Our mail staff scan each package and assign them to our smart lockers.
Mail staff delivers the packages to their assigned smart locker location.
You will get an email notification directly to your phone/computer etc. For this reason, it is important that you check your UC Merced email and we have your correct cell phone number.
The email you received will have the information about your package and how to pick up your package(s).
You can pick up your package using the Smiota app or QR code in your email, or text or a number code that you can punch in the smart locker system.
Pick up your package at your convenience! We would like you to pick up your packages.
Download the complete instructions for using smart lockers via Smiota PoDS.
OnTrac and FedEx only drop off packages to the housing office -- no pick-ups. Residents can drop off their outgoing packages directly at shipping and receiving if they choose to do so -- Facilities Building A Room # 150.
Please contact our office at hrloa@ucmerced.edu or 209-228-4663 if you have any additional questions.
Office of Information Technology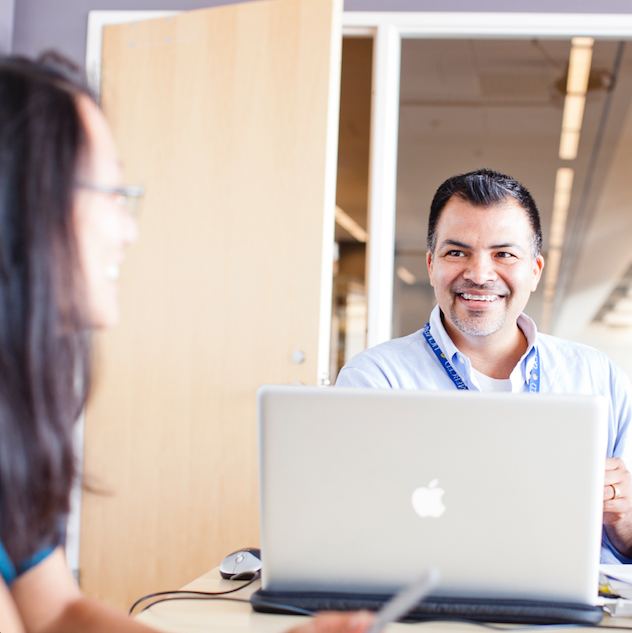 For Office of Information Technology's locations and hours please click here!
Information on how to connect to campus Wi-Fi is available here.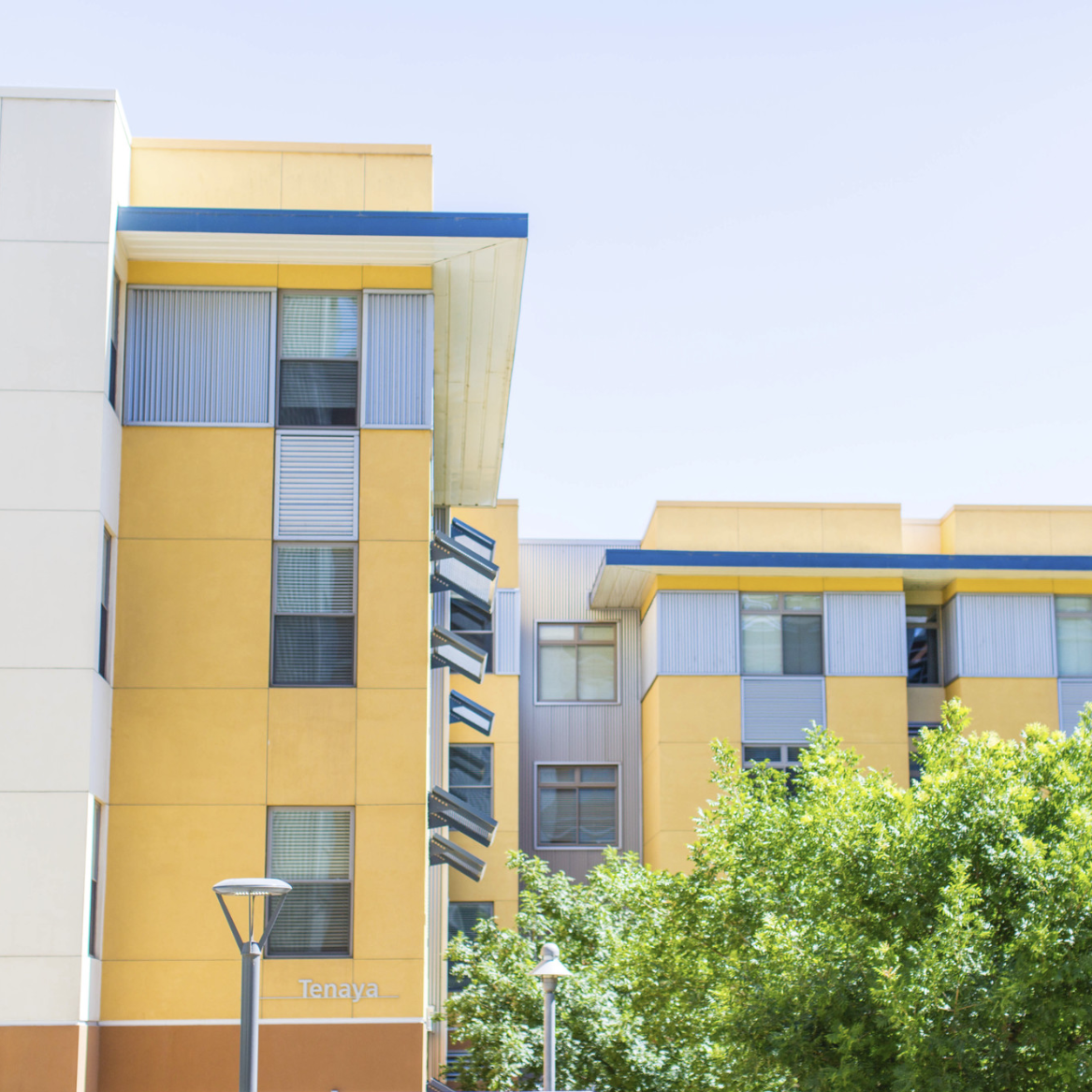 Residents can play piano at the following locations:
Tenaya Dance Room
Half Dome Game Room
Outside of Yablokoff-Wallace Dining Center (facing Scholars Lane)
Sentinel Rock Game/Rec Room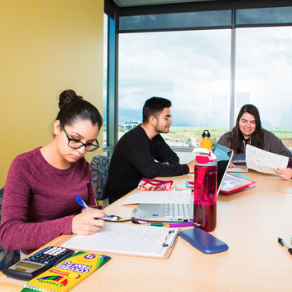 There are dedicated study rooms available on the first floor of Mariposa, Tuolumne and Tenaya halls, as well as Half Dome. Residents of the Valley Terraces often use their living room for study. These study rooms are available to residents for individual, group study, and at times, peer tutoring, academic advising and academic programs. Always remember that in a designated study room, the right to quiet supersedes. All residents in the Summits (Cathedral, Half Dome and Tenaya) have Cat Card access to use the Tenaya first floor study room when the offices are open.
During finals, the meeting rooms in housing are often made available for additional quiet study space. (Note: the permitted occupancy of the study rooms may be affected by interim campus policies. Please obey posted signs and do not move or relocate any furniture.)
Maintenance Work Requests
If you need a repair done in your room or suite, please submit a work request online at http://facilities.ucmerced.edu/. You must be on the UC Merced VPN first; please select "guest log in" to complete the work order. Residents are expected to submit a work request if something is not working properly. If you have questions or concerns about maintenance or custodial work, please contact Housing Services at housing@ucmerced.edu or 209-228-2293 during business hours.