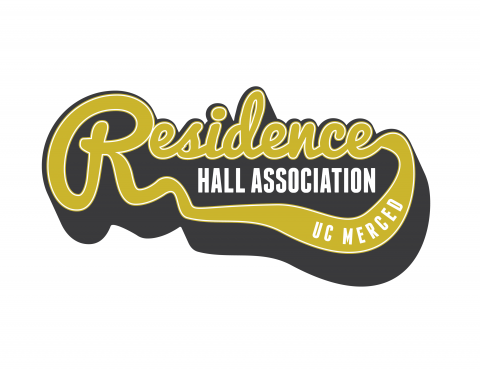 The Residence Hall Association (RHA) is elected from the resident-student population and charged with serving as the voice for students. Their primary responsibilities are:
Serve as a liaison with the professional staff in housing.
Be the voice of your residence hall and your fellow residents.
Create fun programs and activities.
Provide input on policies, procedures and allocation of funds.
Meeting Location and Time
General meetings are every Tuesday at 8 pm in Crescent Arch meeting room on the first floor of Half Dome, behind the MarketPlace Express.
If you have an item you wish to see discussed at a meeting, contact your Community Council RHA Representative.
Contact us:
Email: rha@ucmerced.edu
In person: RHA Office (across the MarketPlace facing Scholars Lane on the first floor of Tenaya)
RHA Executive Board
President: Jocelyn Frias
Hi my name is Jocelyn Frias. I am from Lamont, CA a town right outside of Bakersfield, CA. I am a second year at UC Merced as a political science major hoping to double major in philosophy. My plans after graduating UC Merced are to go to law school and potentially run for public office one day. During my first year at UC Merced I joined the Merced pre-law society, the pre-law fraternity, and Sierra Terraces Community Council in which I served as the councils president. This year I will continue my membership in the Merced Pre-Law Society and fraternity. I will also continue serving housing as RHA President. During my free time I like to watch TV shows such as Gossip Girl, Charmed, Gilmore Girls, Superstore, The Vampire Diaries, and many more! I enjoy anything nature related, I love sparkles and glitter, and I have three favorite colors: sky blue, white, and yellow. I love reading, swimming, Christmas, and I have so many nicknames. Curious about all those nicknames? Come visit me at the RHA Office which is right next to the marketplace. See you then!
 
Vice President of Operations: Emma Rose Tan
My name is Emma Rose Tan. Emma Rose is my full first name, but I just go by Emma for short. I am currently a second year working towards my bachelor's degree in Management and Business Economics. During my first year at UC Merced I threw myself into a lot of different campus activities. I became an RHA representative for CAT Community Council, as well as becoming an active member of the Pilipino American Alliance, PAA, a club on campus. During my first year at UC Merced I find myself happiest when I am busy helping others and pushing myself to go farther than before. After graduation I plan on pursuing international business and continuing to help others on my way.
Vice President of Programming: Jose Galvan
Hey my name is Jose Galvan and I am currently a second year at UC Merced. I am currently the VP of Programming for RHA. I am a Computer Science major with a super big heart. Something interesting about myself is that I am trilingual, knowing English, Spanish, and even American Sign Language. Something funny I can do is a pretty good Donald Duck impersonation. My passion is soccer and my favorite team is Real Madrid.
Vice President of Communications: Nayeli Sernas
My name is Nayeli Sernas and I am from Los Angeles, CA. I am currently a second year Applied Mathematics major with an emphasis on Economics. I don't like to show favoritism, but I prefer the Marvel Universe to DC. Lastly, I believe that pineapples do belong on pizza.
Advisor: Hui-Ling Chan
Documents and Forms