The mission of Housing and Residence Education at the University of California, Merced, is to provide clean, safe, student-centered residential communities. We cultivate our living-learning experience to support academic accomplishment, diversity and respect for human dignity and student success. Our sound financial management and business principles enable us to expand our programs and facilities to serve the changing needs of our students and campus community.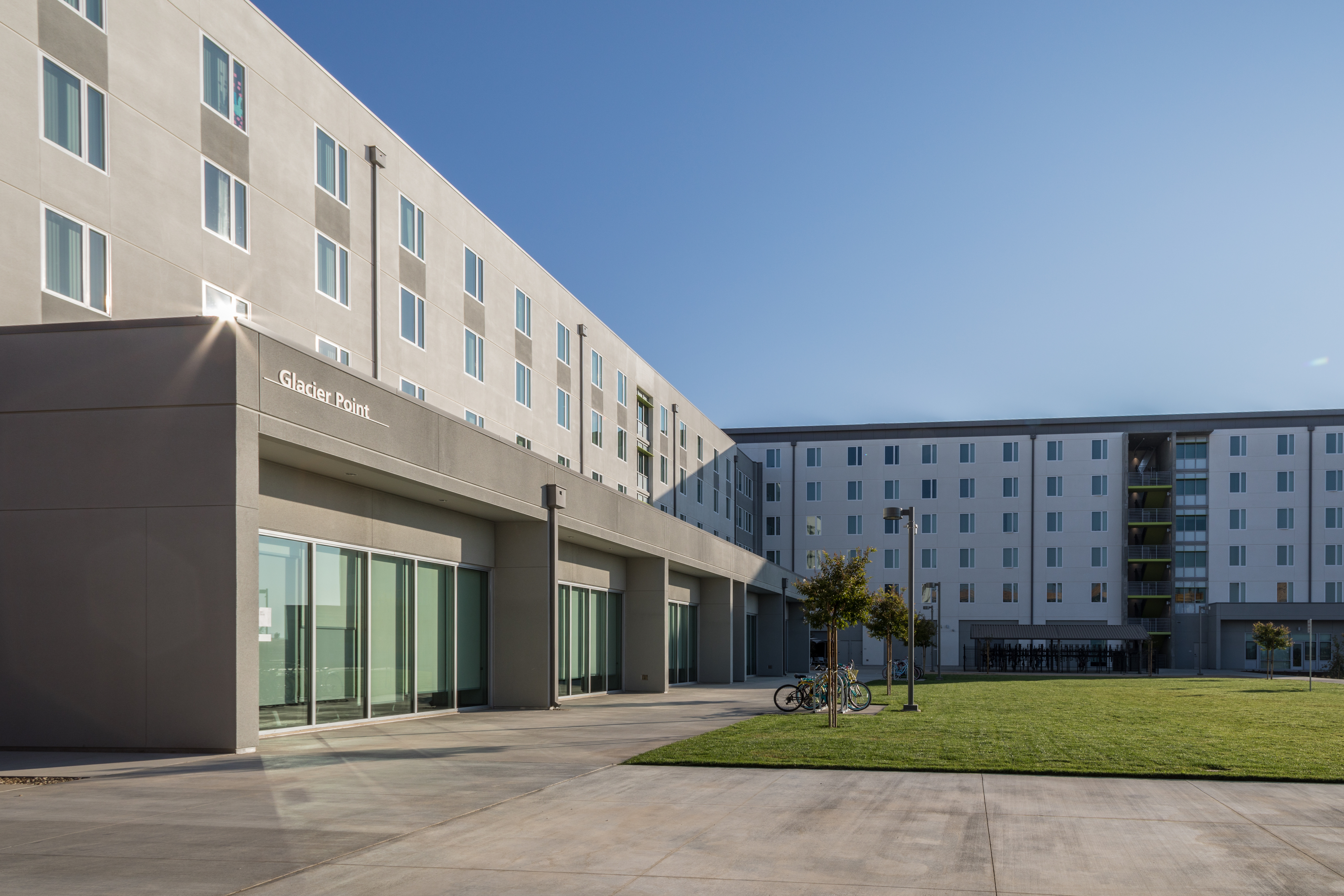 Data as of housing census date, September 19, 2017.
Students Living On Campus: 2,774
Residence Hall Buildings: 14 buildings in 4 areas
In addition, we have leased units at 3 complexes in Merced community.