UC Merced Communities
Living on campus offers more than just a place to eat and sleep. A significant amount of experiential learning occurs in the residence halls. Students will grow and develop and learn more about themselves and others by living in the residence halls. Students living on campus are presented with opportunities through programs and activities in the halls. Living Learning Communities (LLCs) at UC Merced, as one example, provide structured engagement opportunities for students to develop lifelong skills.
Mission Statement
The mission of Housing and Residence Education at the University of California, Merced, is to provide clean, safe, student-centered residential communities. We cultivate our living-learning experience to support academic accomplishment, diversity and respect for human dignity and student success. Our sound financial management and business principles enable us to expand our programs and facilities to serve the changing needs of our students and campus community.
Research Paper:
https://www.insidehighered.com/news/2019/06/21/study-shows-how-different-types-college-dormitories-can-affect-grades
UC Merced Land Acknowledgement Statement
"We pause to acknowledge all local indigenous peoples, including the Yokuts and Miwuk, who inhabited this land. We embrace their continued connection to this region and thank them for allowing us to live, work, learn, and collaborate on their traditional homeland. Let us now take a moment of silence to pay respect to their elders and to all Yokuts and Miwuk people, past and present."
https://diversity.ucmerced.edu/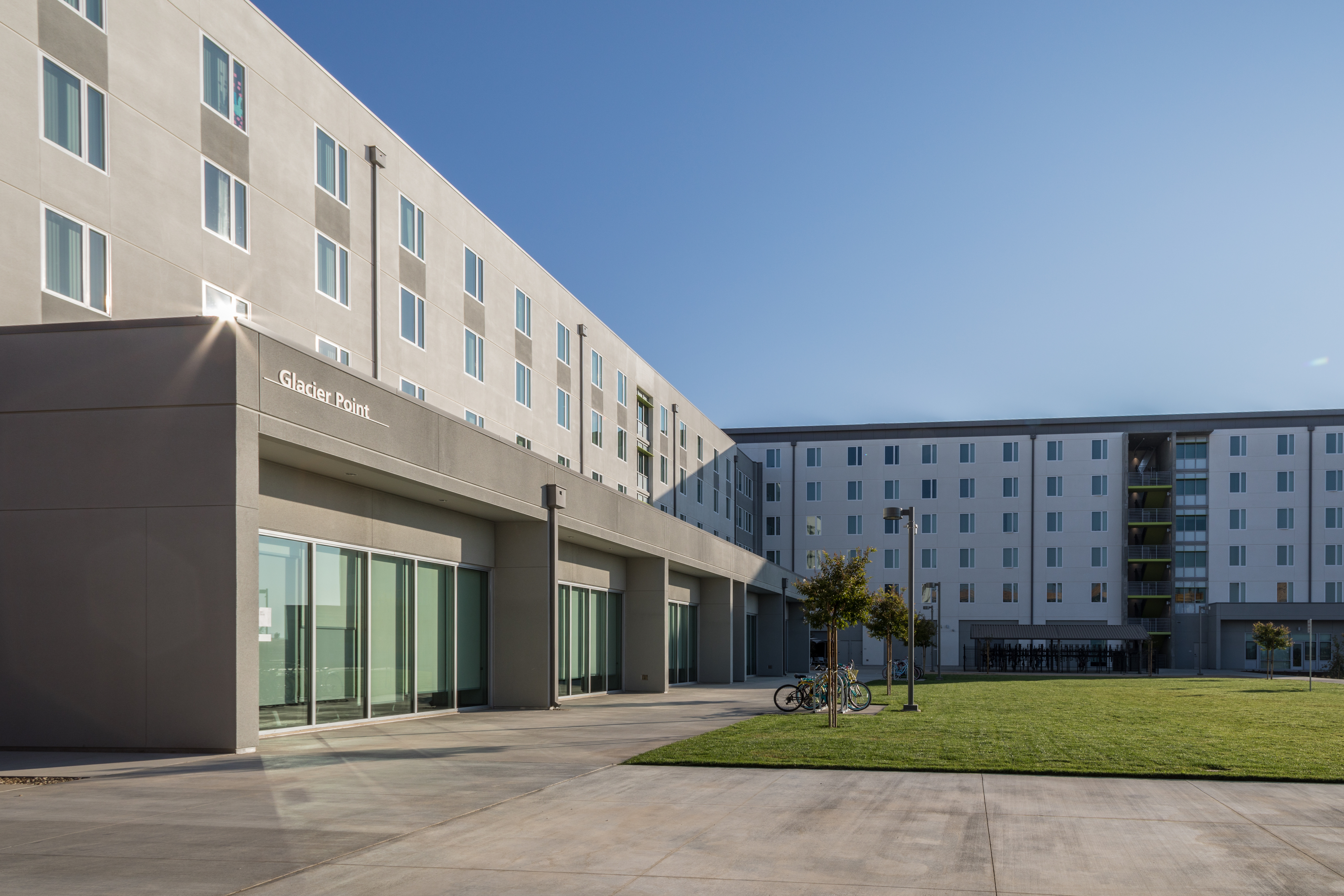 Campus Safety Reports
UC Merced Police Data Dashboards
Annual Housing Experience Reports