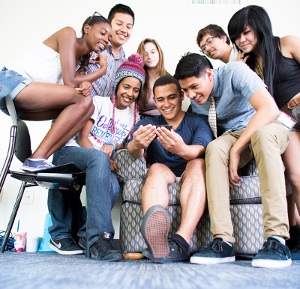 Living on campus offers all the conveniences of independent living coupled with valuable support, learning and safety structures to facilitate student success.
Residents cherish the on-campus living experience and form lasting memories of their UC Merced experience.
Residence life professional and student staff live among the students in the residence communities and are available to assist 24-hours a day.
Benefits of Living On Campus
National statistics say students living on campus do better academically.
One convenient bill for room, meals and all utilities except telephone.
Financial aid adjusted to accommodate on campus rates and applied directly to the bill.
No financial impact if your roommate leaves mid-year.
Easier to meet new people and the possibility of making life-long friends.
Convenience of having meals prepared for you - no time devoted to grocery shopping, cooking and doing the dishes.
Learning experiences intentionally designed to meet the needs of new and continuing students.
Staff available to mediate/assist with conflict resolution.
Conveniently walk to classes and avoid the need to hunt for parking.