Meaningful Quotes:
Charles Nies, Vice Chancellor for Student Affairs, UC Merced
"As a first-generation college student, being an RA not only helped me connect positively with the university and supported my goals, but taught me life skills I needed to succeed and exposed me to career options I didn't know existed."
Adhraa Ezzat, Lead RA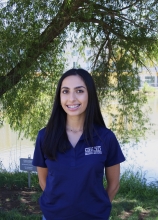 "As a first-generation college student, this position has helped me become my best self. Not only did I want to be more involved on campus, but I also wanted to be a mentor and helpful resource for students. Throughout this role, I have met lifelong friends who are just as passionate and determined as I am. Being an RA is an extremely rewarding experience and opportunity because I have grown as a leader and person. I plan to apply the skills I gained from this role in the near future. Overall, this has been one of the best decisions I made at UC Merced"
Kimberly Farias, Lead RA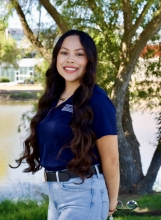 "Being a Resident Assistant has been a rewarding experience and one of my best experiences in college. Not only has this position helped me grow academically and professionally but it has also allowed me to build community within Residence Education and has also allowed me to help students adjust to college life. As a first-generation student, it's important to me to be able to provide support to students and give back to my community and this position has been a large factor in accomplishing this goal"
Valerie Jimenez- Granados, Granite Pass (GP2)
"Becoming a Resident Assistant has been a rewarding opportunity that has helped me grow as a professional. I have been able to give back and guide a new generation of Bobcats during their adjustment to college"
Taranjeet Kaur, Half Dome (The Summits) 
"Having the opportunity to be an RA has been a rewarding experience. RAs have a unique opportunity to be role models for students, which is why I enjoy this position. Since I enjoy learning, growing, and guiding others on a daily basis, being an RA has enabled me to influence and support others. The experience of working with an outstanding group of individuals has also enhanced my leadership and team-building abilities"
Braydon Hart, Half Dome (The Summits) 
"Being an RA allowed me to immerse myself into the UCM community. Although challenging at times, it provided me with the opportunity to embrace professionalism as well as unique and new university experiences"
Karla Torres, Valley Terraces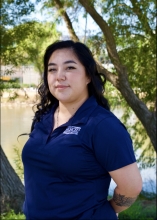 "Being an RA has brought so much joy and contentment into my life. I am able to not only stay focus in my studies, I get also to help others do the same. I enjoy working with my peers, finding new ways to help support my residents. Being an RA is an amazing position and I am glad I have the opportunity to be one"
Alex Garcia Garcia, Lead RA
"As a first generation college student, being a Resident Assistant has awarded me a valuable experience for personal and professional growth. As a Resident Assistant I have developed skills in the fields of leadership, communication, problem-solving, and conflict resolution"
Jacqueline Azevedo, Tuolumne (Sierra Terraces)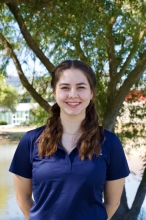 "Before I became an RA, I was a commuter, and I felt like I was missing a piece of myself by not being more involved on campus. Now, I can say that this position has filled that missing piece. The role has helped me grow in numerous ways. It has helped me with prioritizing what's important, its helped me gain confidence in my leadership skills, and has helped me understand the resources UCM has to offer" 
Community Development
Strive to create safe and inclusive learning communities that practice the UC Merced "Principles of Community" and enhances students' University experience.
Coordinate on-going formal and informal activities to help residents connect with others within housing and across campus. Coordinate interactive meals with residents.
Promote resident involvement in programs offered by other campus organizations.
Create opportunities for students to provide feedback and evaluation of our programs and services. Channel student feedback to the appropriate sources.
Role-model and enforce behavioral standards and expectations.
Support the Residence Hall Association (RHA), Community Council & National Residence Hall Honorary (NRHH) efforts.
Programming and Resident Education
Plan, implement, and evaluate programs and activities to support residents' academic and life successes while attending UCM in accordance with the programming model.
Work cooperatively with other campus departments/offices to facilitate programs and activities.
Directly or indirectly support theme communities and housing options.
Participate in retreats and RA in-services
Resident Support and Resource
Get to know residents, be approachable and available, particularly in the evening hours and on weekends.
Serve as a liaison between the residents and professional Housing & Residence Life staff. Maintain open lines of communication.
Counsel and advise students on academic, personal, and policy interpretation matters within the purview of training. Refer students to appropriate resources as needed.
Abide by and confront all Housing & Residence Education and University policies and procedures. Educate residents about these policies and their rationale. Document policy violations and incidents of concern using an Incident Report.
Emergency Response and Conflict Resolution
Participate in an after-hour on-call duty rotation (includes weekends and holidays) to respond to emergencies and provide for resident needs.
Facilitate the resolution of conflicts through mediation and counseling. Refer students as appropriate.
Work cooperatively with UCM Police, Fire Department, Counseling, and Health Center to resolve student issues.
Administration
Attend all scheduled meetings, trainings, and in-services as scheduled.
Facilitate the accurate completion and submission of all forms and reports by established deadlines. Examples include, but are not limited to, weekly reports, informational reports, programming paperwork, room condition forms, roommate and suite-mate agreements, and damage investigations.
Practice sound budget management and follow UC purchasing guidelines.
Follow FERPA, CLERY, and TITLE IX reporting mandates to maintain confidentiality surrounding student records.
Serve on departmental and/or campus committees.
Work in Microsoft TEAMS for both staff and community development, as directed.
Other duties as assigned.
Important dates for housing:
| Dates and Deadlines | Event |
| --- | --- |
| Friday, August 11, 2023 | Summer B,C,D Sessions End |
| August 5th, 2023 -  August 18th, 2023 | Fall RA Training |
| Thursday, August 17th, 2023 - Sunday, August 20th, 2023 | Resident Fall Move In |
| Wednesday, August 23, 2023 | Fall Instruction Begins |
| October 2023 | Homecoming Weekend |
| Friday, December 15, 2023 | Fall Semester Ends |
| Saturday, December 16, 2023 | Fall Closing |
| Sunday, January 7th, 2024 -  Sunday, January 14th, 2024 | Spring RA Training |
| Friday, Jan. 14, through Sunday, Jan. 16, 2022 | Spring Move In |
| Tuesday, Jan. 16, 2024 | Spring Instruction Begins |
| April 2024 | Bobcat Day |
| Saturday, May 12, 2024 | RA Agreement Ends |