Charles Nies, Vice Chancellor for Student Affairs, UC Merced
"As a first generation college student, being an RA not only helped me connect positively with the university and supported my goals, but taught me life skills I needed to succeed and exposed me to career options I didn't know existed."
Serena Johnson, Valley Terraces
"The parts of this job that has brought me the most joy would definitely have to be the relationships I've been able to form. Anytime I've doubted myself and my ability to do this job well, there have been people around me to remind me that I am capable of anything. The mutual respect and love within the staff alone is enough to make me want to do this as long as possible.On the resident side of relationships, you get to hear about so many backgrounds and be educated on different cultures. The bonds you form with those in your community can last until the time you leave UC Merced, and that's something I really look forward to."
Alma Morales Alejandre, The Summits Tenaya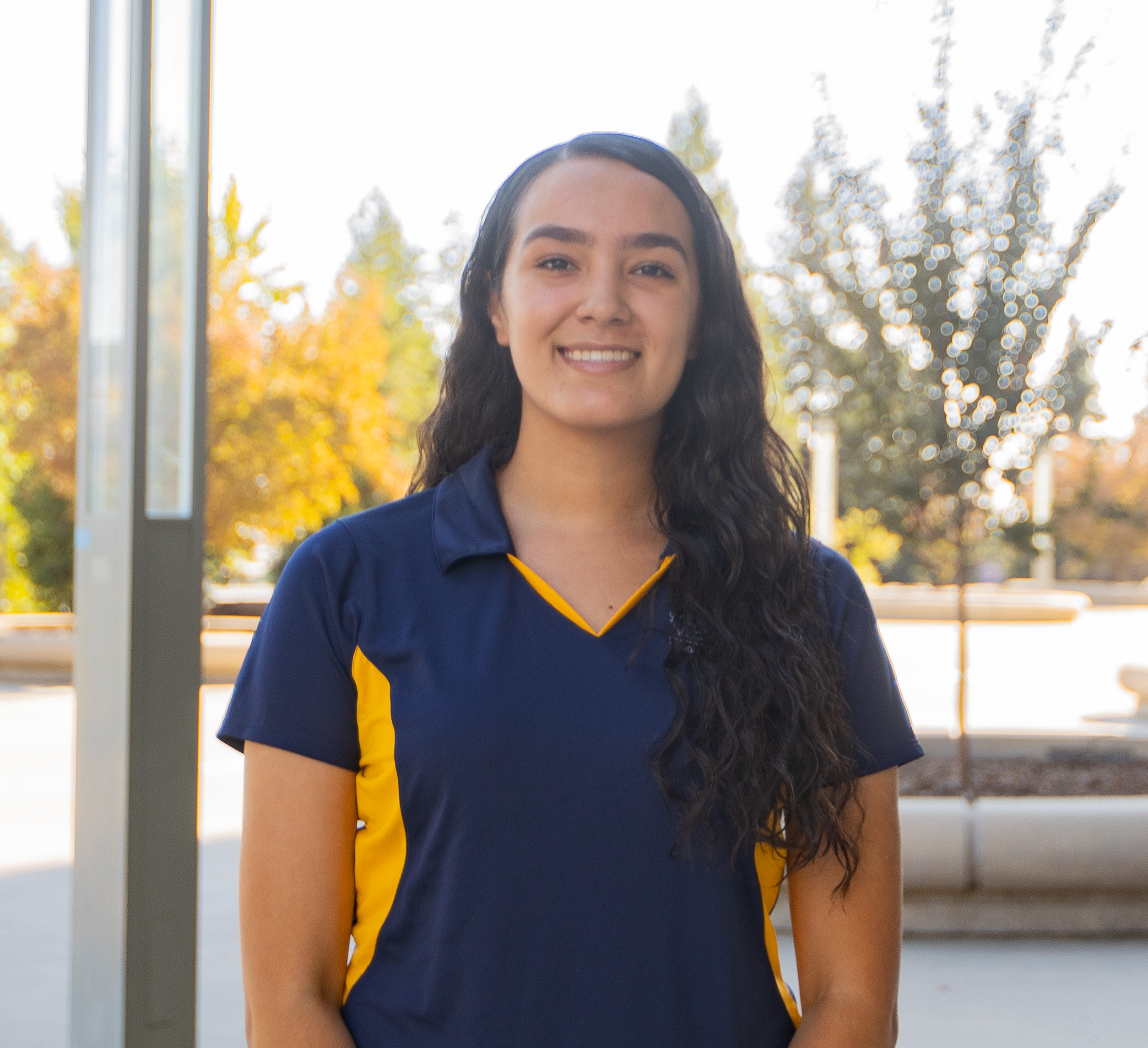 "Areas I have experienced growth as an RA are my confidence, self-discipline, and leadership skills. These skills have helped shaped me into the hardworking/determined individual I am today. In addition, these skills helped me ensure that I am building a safe and inclusive living learning community for my residents"
Luis Vargas, Marquina Sierra Terraces Tuolumne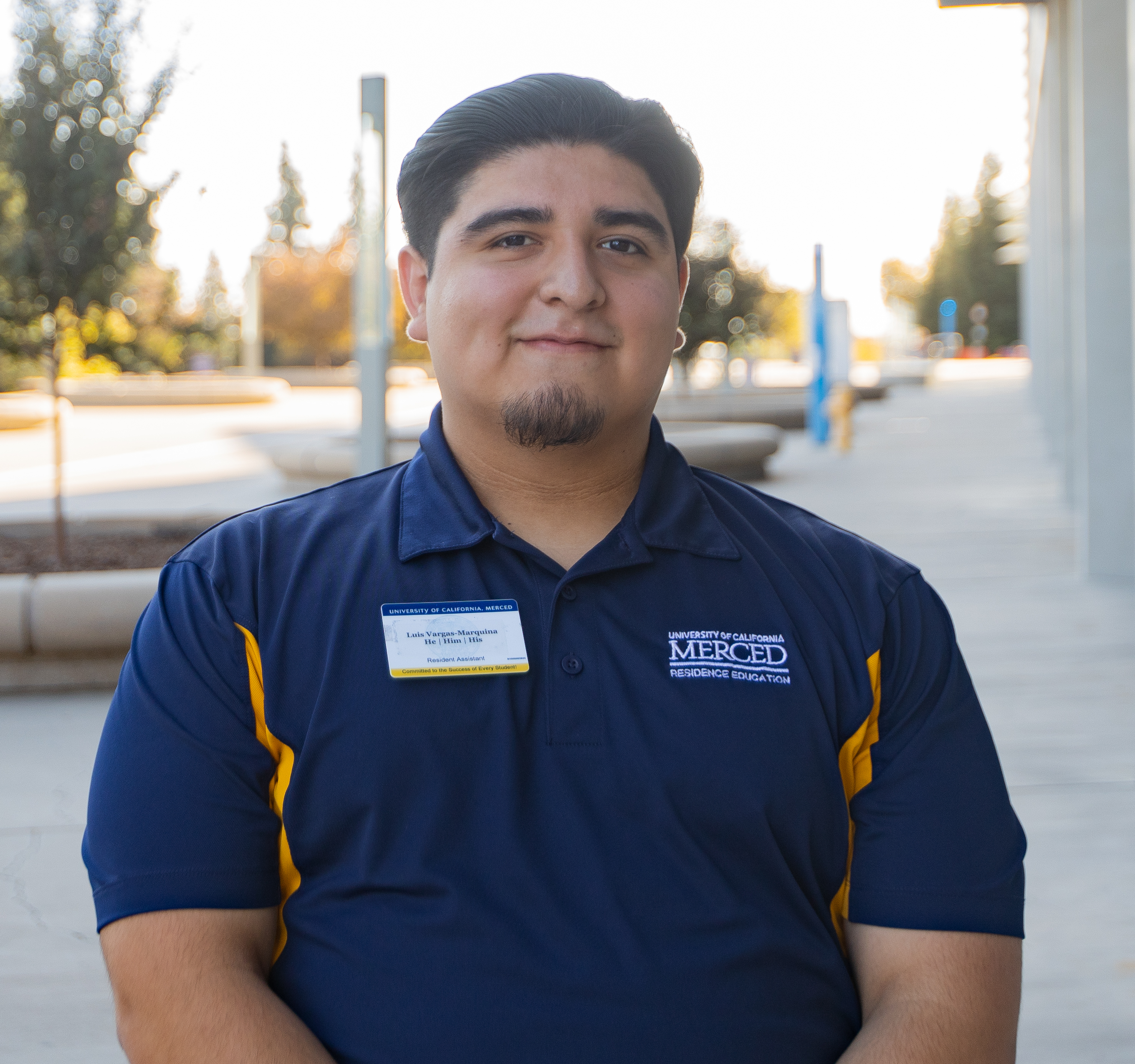 "Initially when I first heard about the position, it was during Bobcat Day and 2 RAs were tabling for Housing and Residence Life. When I asked them about the position, they said it was for students who want to grow as leaders and become more opened-minded individuals. These words have stayed with me during my first year as an RA and looking back now as a returning RA, I could say they were right. I have seen a lot of growth in myself as an RA, in my confidence to approach people and in my form of thinking when having a conversation with someone."
Samantha Verganza, Sierra Terraces Mariposa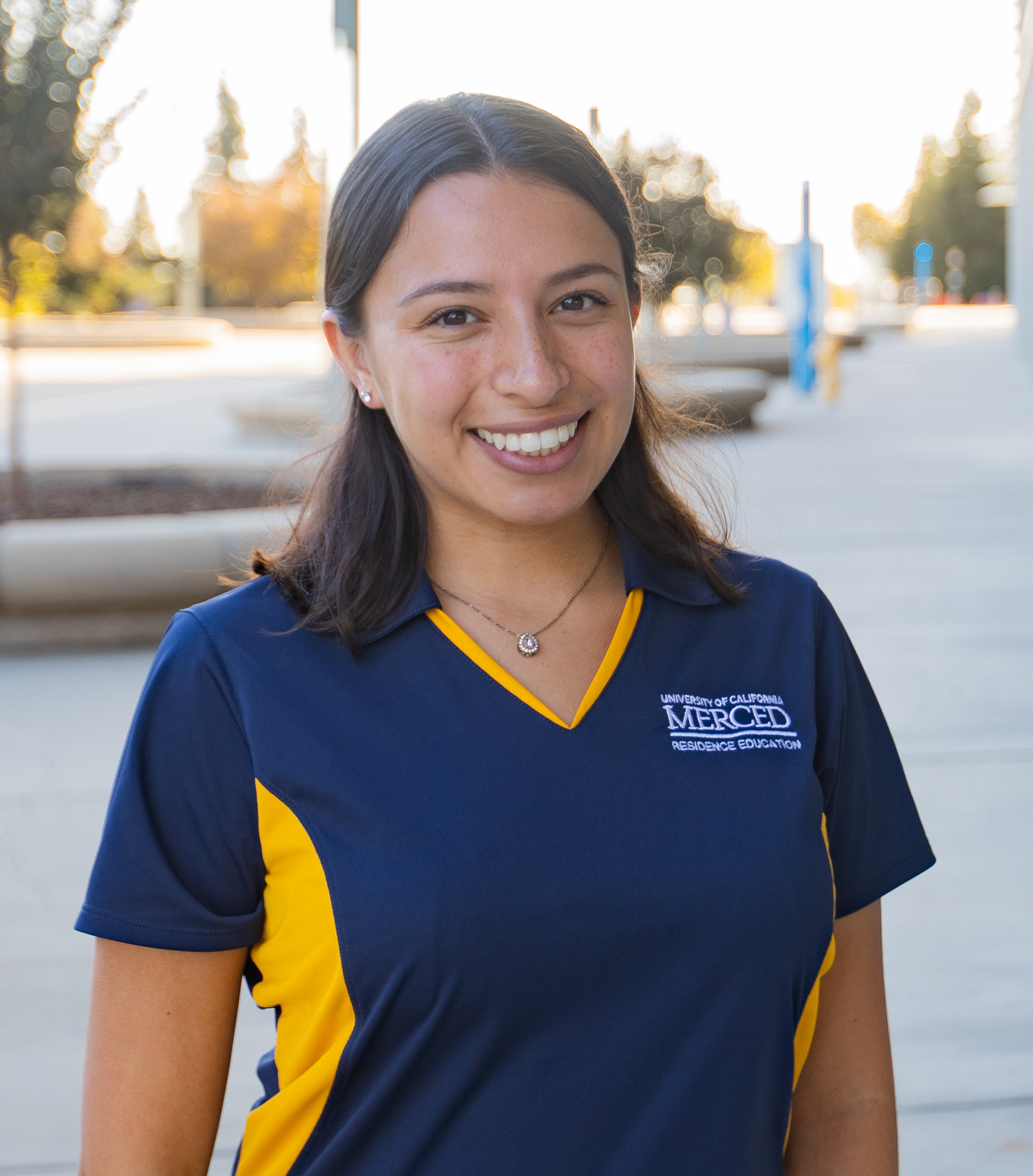 "I wanted to be an RA to be a mentor and a leader. As a first-generation college studentI admired getting help from my RA/mentors/peers and I wanted to be that same resource to others. I applied with hopes to see others grow and become leaders themselves and to be part of their journey. I enjoy being a helping hand and creating a safe and inclusive community. Being an RA is not just for your residents but for the whole community."
Community Development
Strive to create safe and inclusive learning communities that practice the UC Merced "Principles of Community" and enhances students' University experience.
Coordinate on-going formal and informal activities to help residents connect with others within housing and across campus. Coordinate interactive meals with residents.
Promote resident involvement in programs offered by other campus organizations.
Create opportunities for students to provide feedback and evaluation of our programs and services. Channel student feedback to the appropriate sources.
Role-model and enforce behavioral standards and expectations.
Support the Residence Hall Association (RHA), Community Council & National Residence Hall Honorary (NRHH) efforts.
Programming and Resident Education
Plan, implement, and evaluate programs and activities to support residents' academic and life successes while attending UCM in accordance with the programming model.
Work cooperatively with other campus departments/offices to facilitate programs and activities.
Directly or indirectly support theme communities and housing options.
Participate in retreats and RA in-services
Resident Support and Resource
Get to know residents, be approachable and available, particularly in the evening hours and on weekends.
Serve as a liaison between the residents and professional Housing & Residence Life staff. Maintain open lines of communication.
Counsel and advise students on academic, personal, and policy interpretation matters within the purview of training. Refer students to appropriate resources as needed.
Abide by and confront all Housing & Residence Education and University policies and procedures. Educate residents about these policies and their rationale. Document policy violations and incidents of concern using an Incident Report.
Emergency Response and Conflict Resolution
Participate in an after-hour on-call duty rotation (includes weekends and holidays) to respond to emergencies and provide for resident needs.
Facilitate the resolution of conflicts through mediation and counseling. Refer students as appropriate.
Work cooperatively with UCM Police, Fire Department, Counseling, and Health Center to resolve student issues.
Administration
Attend all scheduled meetings, trainings, and in-services as scheduled.
Facilitate the accurate completion and submission of all forms and reports by established deadlines. Examples include, but are not limited to, weekly reports, informational reports, programming paperwork, room condition forms, roommate and suite-mate agreements, and damage investigations.
Practice sound budget management and follow UC purchasing guidelines.
Follow FERPA, CLERY, and TITLE IX reporting mandates to maintain confidentiality surrounding student records.
Serve on departmental and/or campus committees.
Work in Microsoft TEAMS for both staff and community development, as directed.
Other duties as assigned.
Important dates for housing:
| Dates and Deadlines | Event |
| --- | --- |
| Friday, Aug. 14, 2021 | Summer B,C,D Sessions End |
| Friday, July 30, through Wednesday, Aug. 18, 2021 | Fall Training |
| Thursday, Aug. 19, through Sunday, Aug. 22, 2021 | Fall Move In |
| Wednesday, Aug. 25, 2020 | Fall Instruction Begins |
| October 2021 | Homecoming Weekend |
| Friday, Dec. 17, 2021 | Fall Semester Ends |
| Saturday, Dec. 18, 2021 | Fall Closing |
| Thursday, Jan. 6, 2022 | Spring Training |
| Friday, Jan. 14, through Sunday, Jan. 16, 2022 | Spring Move In |
| Tuesday, Jan. 18, 2022 | Spring Instruction Begins |
| April 2022 | Bobcat Day |
| Saturday, May 15, 2022 | RA Agreement Ends |